The 4Sync team proudly presents the new cutting-edge web feature – "4Sync Comment Pins"!
"4Sync Comment Pins" is a brand-new feature that enables you to mark and annotate regions of shared image files at 4Sync (JPEG, PNG, GIF) directly in your web-browser.
"4Sync Comment Pins" can be super-helpful in discussions and revisions of images, web-design samples and any other graphic media. In addition, you can use the web-feature to:
Highlight errors/corrections and suggestions on designs
Mark & check proofs prior to a final release
Annotate designs, e.g. plans in discussions with other team members or clients
Discuss certain data point in charts and graphs
Name people in photos, etc.
Browsing Comment Pins
All added comment pins to a particular image at 4Sync are shown as circled numbers on the image on its preview web-page.
If you don't see any pins on a specific image, check whether the "Eye" icon in the right upper corner is grey, or blue. If it is grey, click the "Eye" icon to show Pin numbers.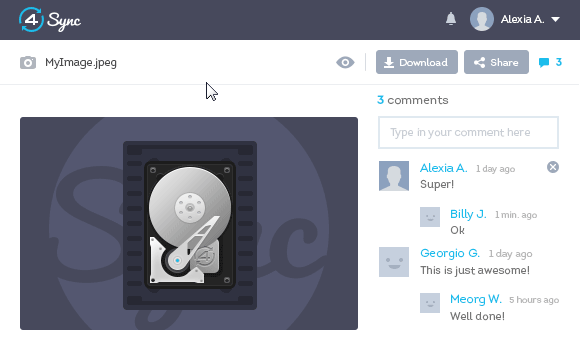 All comments, associated with one Pin – will be marked with this Pin number- in the "Comments" bar.
Click a Pin and hover your cursor over it to see details and join the discussion.
Adding Comment Pins
If you wish to Pin a comment to a particular part of an image at 4Sync:
Click the image to open the Comment Pin Editor.
In the Editor window, drag your cursor to mark a Pin zone.
Enter your comment in the opened field.
Click "Submit."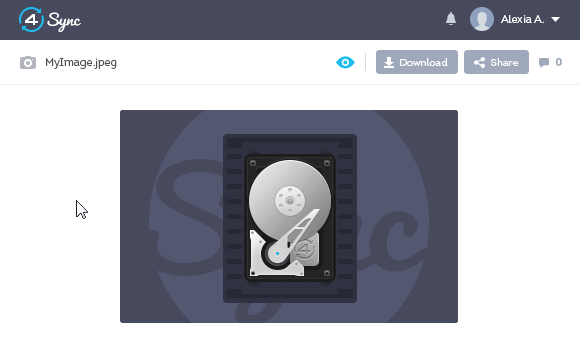 Disable/Enable Comment Pins for your images
You can switch off/on Comment Pins for your images, stored at 4Sync in a few clicks.
Sign in your 4Sync account in a web-browser.
Click the "🔻" icon.
Click "Settings."
Tick "Disable all Comment Pins."
Click "Save changes."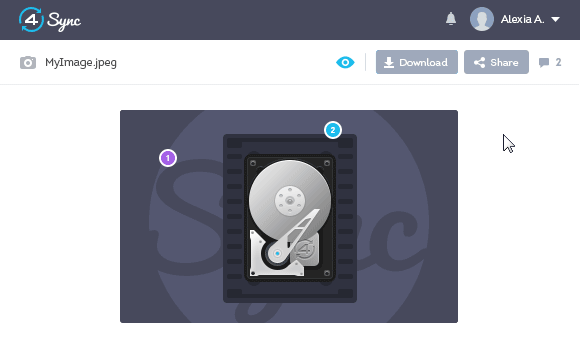 The Comment Pins history will be restored upon enabling Pins in the file owner's account again.
Tip! If you wish to clear the Comment Pin history for your image, rotate the image in your web-account, then click "Ok."
Ready to try out "4Sync Comment Pins" yourself? Open the download link to any shared image from your account and add your first pin!